Where to Find Us
Monthly Club Meetings
The Café at Smithton Church, Inverness IV2 7YU
On the first Tuesday of each month (except Jan)
From 19:15 (please aim to arrive for 19:00).

The JSL Observatory
Our Observatory is located at the Culloden Battlefield Visitor Centre, on the opposite site of the car park from the NTS Visitor Centre itself. If you arrive in the dark, keep driving to the furthest section of the car park. There is a dimly lit path from the car park at the bottom left corner which takes you to the Observatory. It is adviseable to wear sturdy, waterproof footwear
Location of JSL Observatory: (what3words) ///cosmetic.measuring.caressed (scroll out & click on the satellite view and it'll take you to the exact spot!)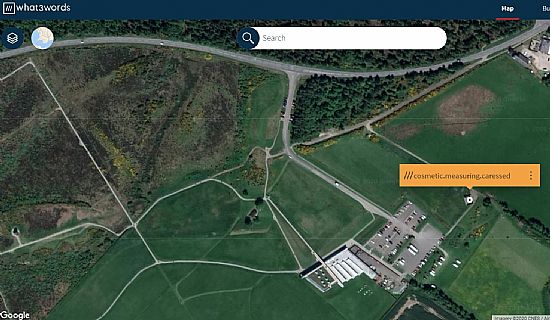 IMPORTANT! When approaching the observatory we would appreciate it if you could switch to side lights, but definitely not use your main beams, as this would seriously interfere with the observations in progress. Also, if you bring a torch, we would much appreciate it if you switched it off before entering the Observatory compound, unless it emits red light.
During active public observing sessions there will be a laminated A4-size notice attached to the gates at the entrance just off the B9006. If the gates are closed please call the mobile phone number and we will get one of our observing team to come up and open the gates.