Dynamics Of A Scottish Highlands Aurora: Monday 28th November 2022
Added at 23:10 on 29 November 2022
A busy evening up at our Club's JSL Observatory where it kicked off at 6:30pm with a public outreach activity involving a troop of Nairn Beavers. At about 7:45pm the astronomically-inspired Beavers departed the site and left us enthusiastic observers to our own devices.
The 'team' consisted of Dave, Gerry, Pauline, Pat E, and Eric.
Dave had rather enthusiastically informed us that there was a clearly defined auroral arc on display, low on the north horizon.
Those of us with cameras set them up and started clicking away.
It ... was ... phenomenal!
The aurora burst into life, not once, but twice as we observed it over the next hour or so.
Before we look at some of the images captured by Dave & Eric, here are some from the Club's AllSkyCam which were retrieved and edited in the morning.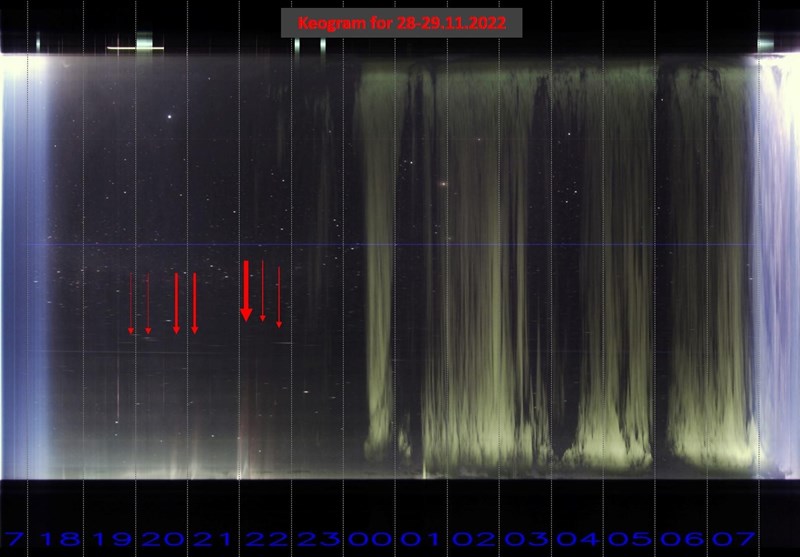 Image 1: Annotated Keogram from last night's AllSkyCam (Due North is along the bottom, Zenith is middle, Due South is top)
You can clearly see when the aurora arc (brightening) started to form from about 1900h then several minor & major outbursts until about 2130h, after which everything calmed down.
This is a link to Video 1: It shows the relevant portion of the AllSkyCam time-lapse between 1830h and 2200h. You can relate the Keogram data to the aurora dynamics (north horizon is right edge, directly overhead is centre)
AllSkyCam Images 2, 3, 4, and 5 show a short sequence of 40 second exposures which clearly demonstrate the extent and dynamism of the auroral outburst at 9pm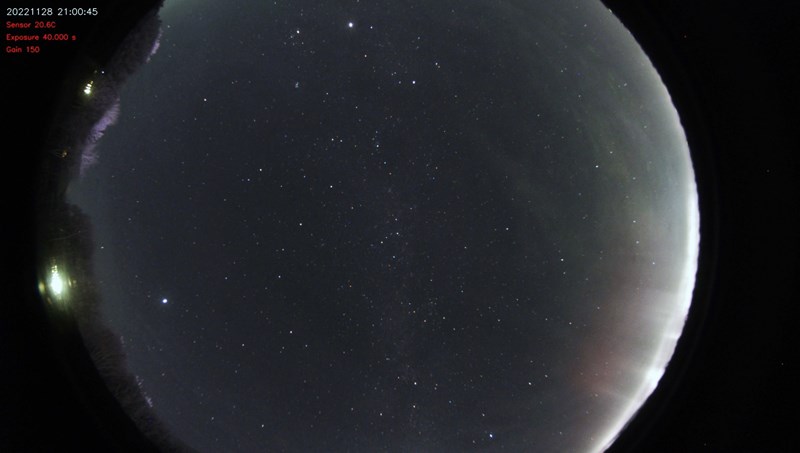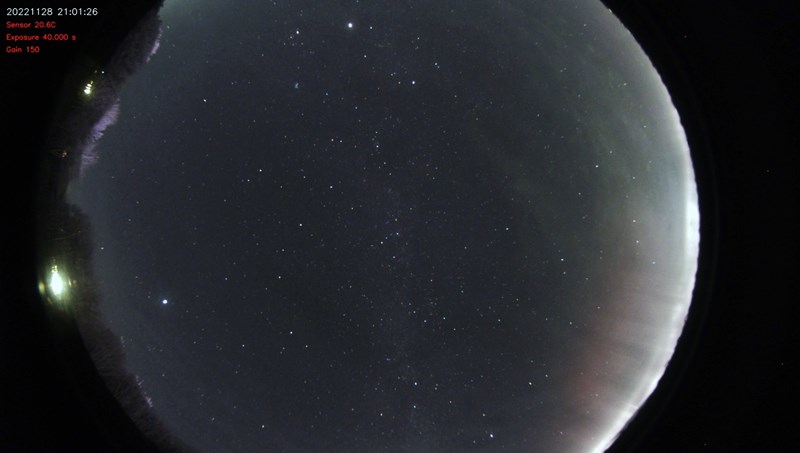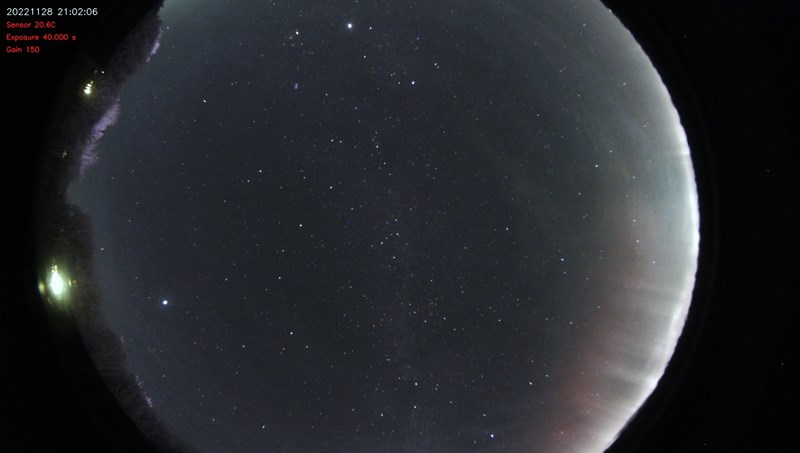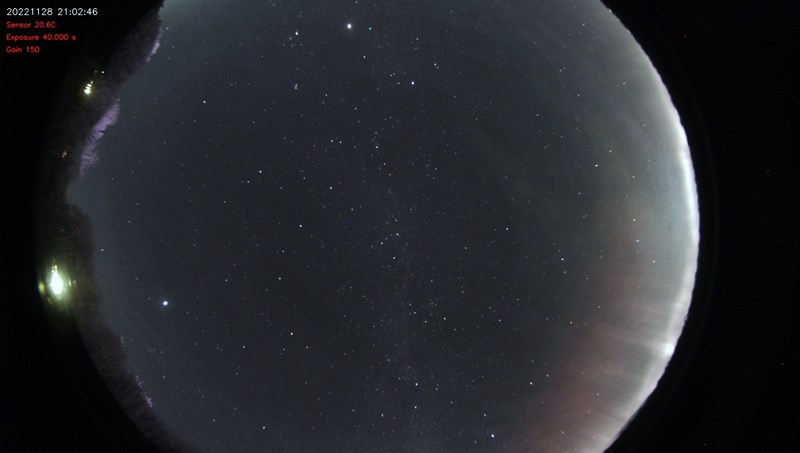 And now for the excellent images captured by Club members & astrophotographers Dave Davidson and Eric Walker ...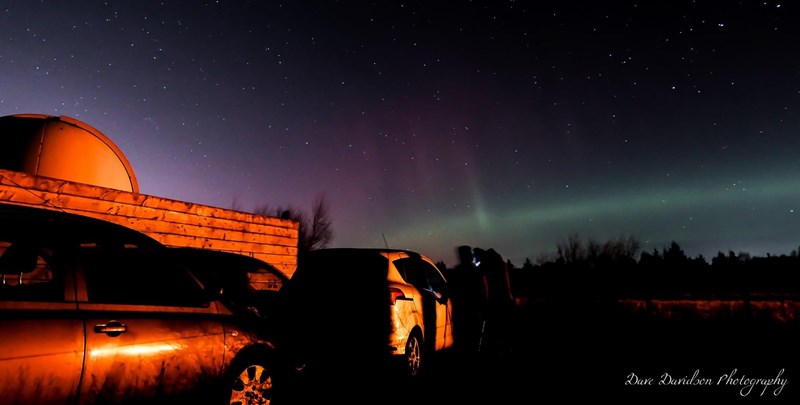 Dave #1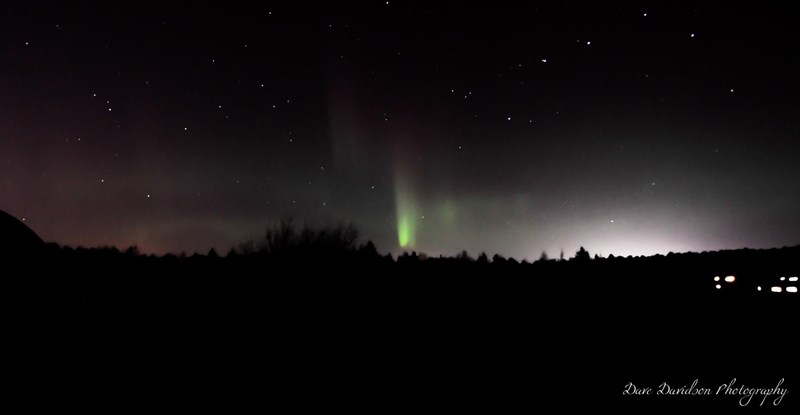 Dave #2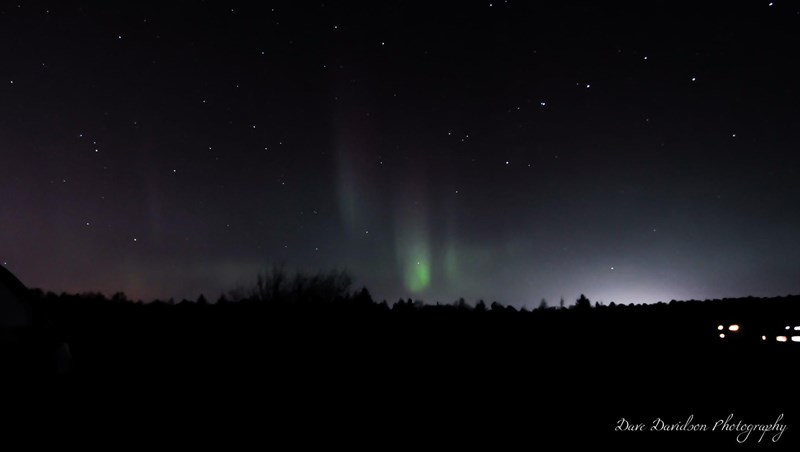 Dave #3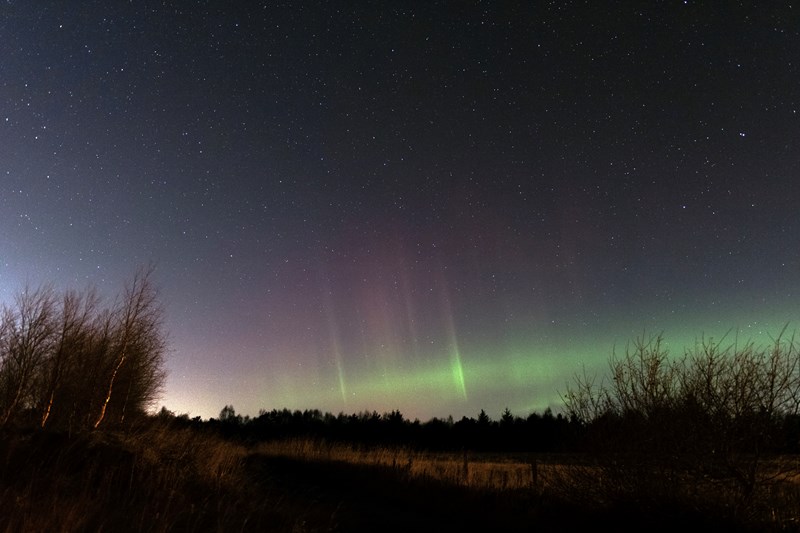 Eric #1: 2000h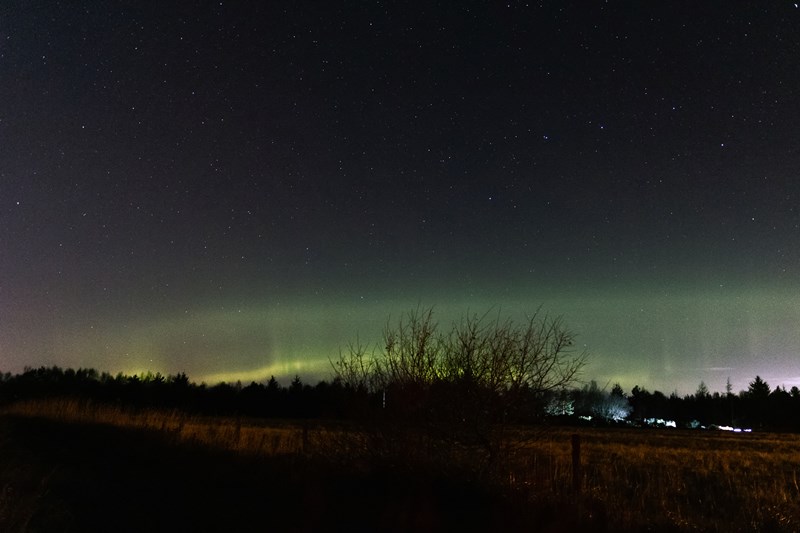 Eric #2: 2005h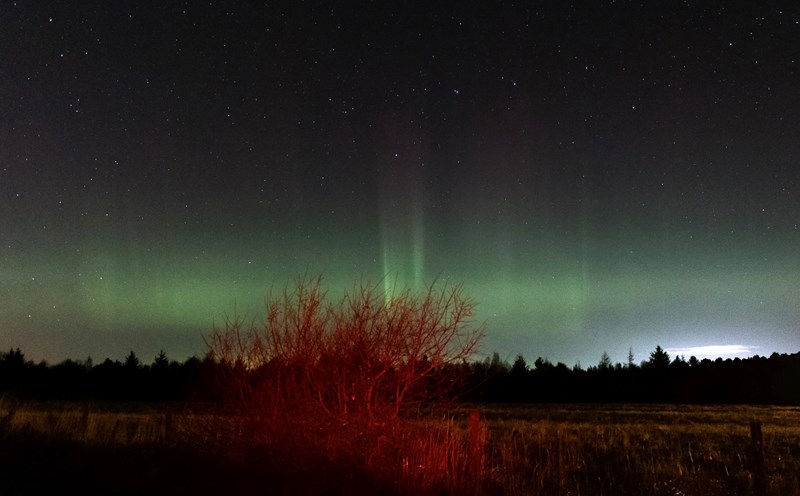 Eric #3: 2008h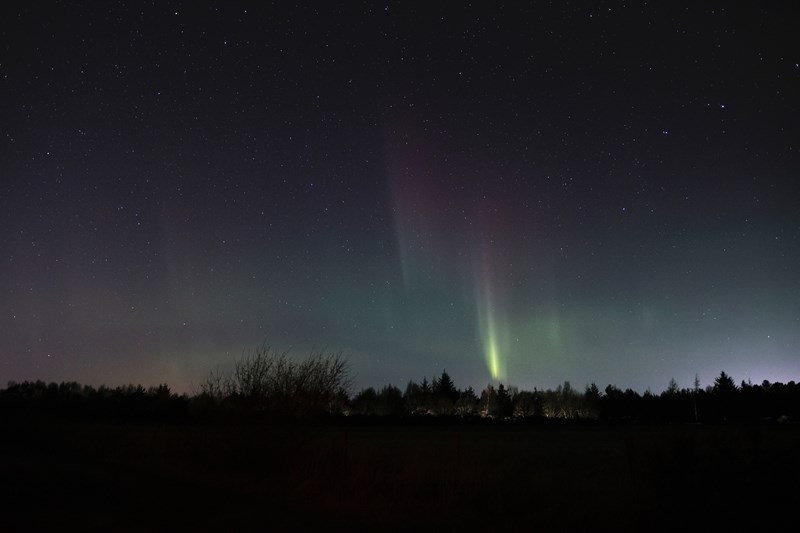 Eric #4: 2125h
Another fantastic Impromptu Observing Session.
This Observing Season is already turning out to be one of the best we've experienced!
If you think this local amateur astronomy club is for you please click here to find details about Member Benefits and How to Apply for Membership of your friendly, local Scottish Highlands astronomy club.
Contact us via our Enquiries page if you need further information. We want this to be as simple a process for you as we can possibly make it