SupaTrak PST Bracket
By Jeremy Rundle
For anyone buying one of the new SupaTrak mounts I have made a very simple scope cradle for a PST and camera.
Here is the list of items you will need to buy:
Vixen dovetail bar, I prefer the Orion Optics ones because they are pre drilled in may places and very large allowing them to be used for many things. £29.00
Two shelf support brackets approximately 4" x 3" £1.50 each
8 x 1.5" bolts and wing nuts £2.00
I have also used the mounting plate from my no longer needed Skywatcher Alt-Az mount for the camera and PST. These adapters are about £12 to buy new from any Skywatcher supplier.
First you have to file down the cradle supports of the dovetail bar to make it flat and level.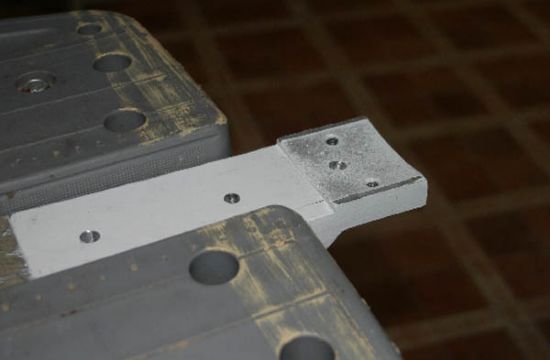 Then attach the short ends of the brackets to the dovetail plate, drilling holes in the brackets to match the pre drilled ones on the plate if necessary.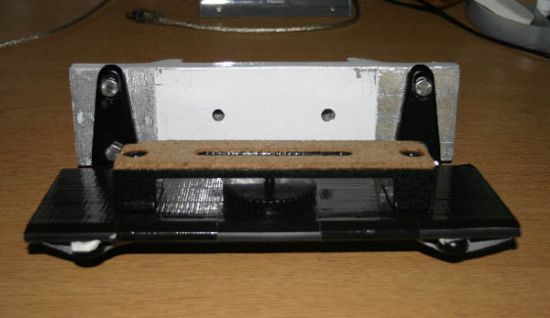 Cut a piece of wood long enough to match the length of the two brackets. Drill four holes in the wood and attach it to the brackets with four bolts and wing nuts.

Now take the Alt-Az adapter plate and position it on the wood, marking where the two holes are and making sure it is straight.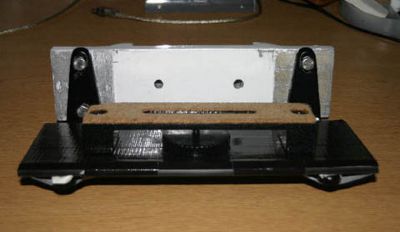 Drill the wood and attach with the two bolts that come with the plate.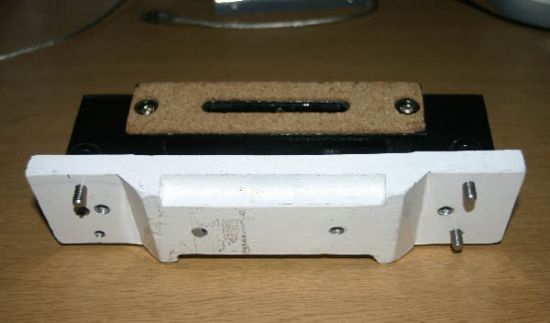 Job done.
The instructions are short, as it is such a simple job. I will later sand down and paint the wood but there it is for now. A camera, PST or anything else can now be attached to the new mount.
Please note, the pictures show the Alt-Az mounting plate attached down 'low', so that the PST rides below the height of the SupaTrak altitude axis, but on reflection I have changed the bracket so that the PST now rides 'high', above the altitude axis. This allows full clearance for a full-size camera, or for using a light-shield to block the glare of the Sun when viewing through the PST. This last picture shows the difference.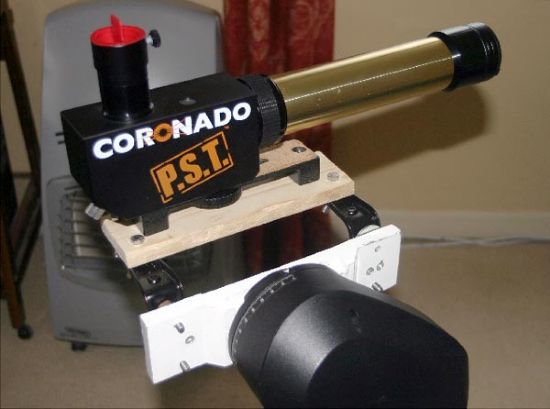 ---