Welcome To Highlands Astronomical Society
Highlands Astronomical Society (HAS) is where amateur astonomers and others with an interest in astronomy share their passion for the stars, planets and all other wonders of the Universe.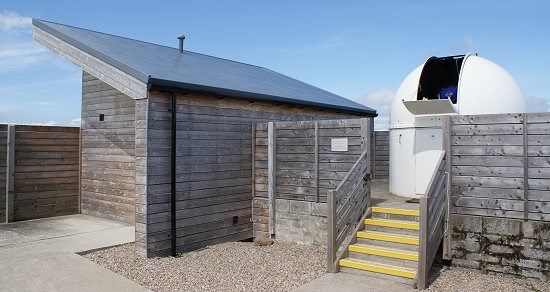 There is something for everyone, from talks to observing sessions, suitable for all - from absolute beginners to the more advanced astronomer. We meet monthly in Inverness and have our own observatory near Culloden Battlefield where we view & photograph both the night sky and our Sun.
HAS Monthly Club Meeting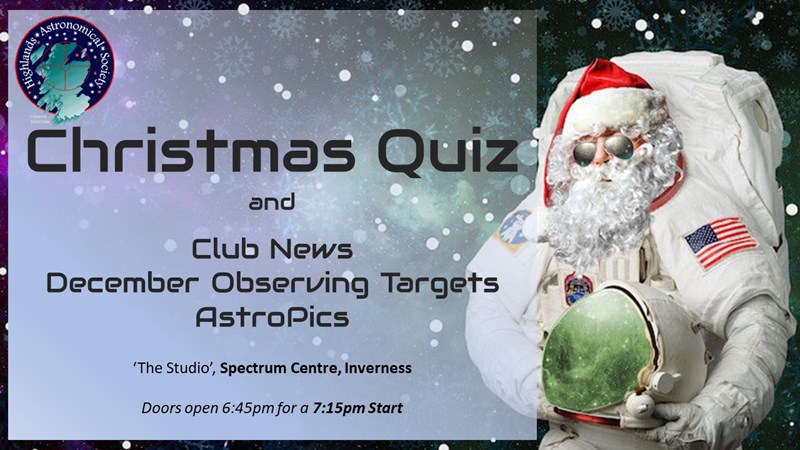 Open to HAS Members, Affiliated Club Members, and Visitors
Tuesday, 6th December 2022, The Spectrum Centre, Inverness
Doors Open: 6:45pm (also 6:45pm for YoungStars)
YoungStars: 6:45 - 7:15pm
Main Meeting & Quiz Starts: 7:15pm (prompt) Meeting Close: 9:00pm (prompt)
'The Arthur Milnes Christmas Quiz'
A light hearted astronomical quiz in memory of Arthur who always used to challenge our knowledge. You won't be on your own but as part of a team so you can discuss your answers. Prizes will be awarded!
by Pauline Macrae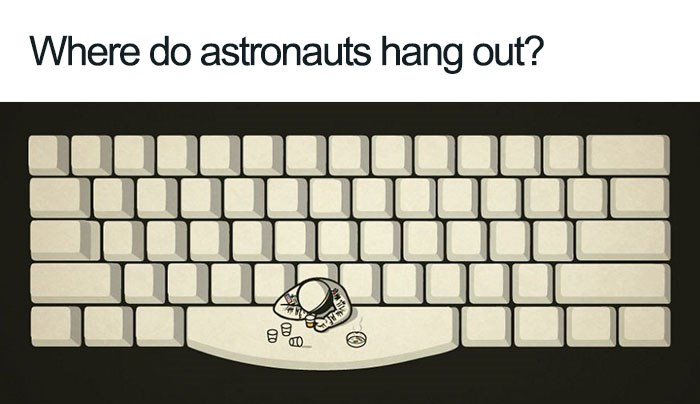 Tonight's activities include:
Club News, Targets/Events, & Astropics will take place first tonight
Comfort Break & Chat Time
The Quiz. Note that you must attend the venue to join in this activity; this will not be accessible online
Non-Members Welcome - Come along and see what we get up to. If you like what you see it's easy to join your Local Astronomy Club
First visit is FREE, thereafter a Charitable Donation of £5.00 is appreciated.
Members - BRING ALONG A FRIEND!
Non-members interested in joining, please get in touch using FaceBook Messenger or the CONTACT menu button on this website.
Charitable Donations
If you attend one of our public observing sessions, enjoy the experience, and wish to thank us in a practical manner, you can help by making a contribution to the Society's collection box.
The Highlands Astronomical Society is a Registered Scottish Charity (SC 037209) and depends on fund raising and donations to keep the Club & Observatory running.