Welcome To Highlands Astronomical Society
'The Active Astronomy Club'
Highlands Astronomical Society (HAS) is where amateur astonomers and others with an interest in astronomy share their passion for the stars, planets and all other wonders of the Universe.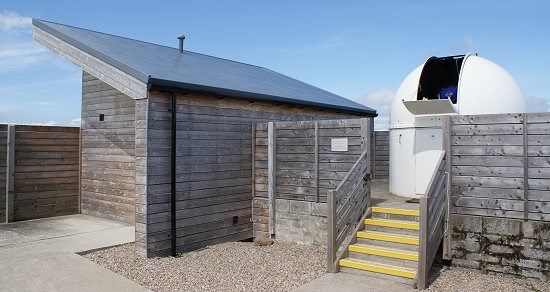 There is something for everyone, from occasional talks to observing sessions, teaching & coaching what to see and how to see it, suitable for all - from absolute beginners to the more advanced astronomer - with the emphasis on amateurs 'doing' astronomy. We meet monthly in Smithton, Inverness and have our own observatory near Culloden Battlefield where we view & photograph both the night sky and our Sun.
♦ - ♦ - ♦ - ♦ - ♦ - ♦
next HAS Monthly Club Meeting
JANUARY
Open to HAS Members, Affiliated Club Members, YoungStars and Visitors
Tuesday, 9th January 2024
The Café at Smithton Church, Inverness IV2 7YU
Doors Open: 6:45 pm
[ YoungStars 8 - 14yrs: 6:45 - 7:15 pm ]
Meeting Starts: 7:15 pm
Close: 9:30 pm
----

Member's Spotlight
An American Adventure
by Trina Shaddick
Evening's programme is -
Club News, Astropics, etc ...
Comfort Break - Tea, Coffee, Biscuits, Raffle, & Chat
Member's Spotlight - An American Adventure by Trina Shaddick
Club Time
-----------------
Feel free to bring along your own equipment ** if you need advice or you want to demo it.
** Please let us know beforehand (use the drop-down menu on our Contact page) & that will enable us to have the 'right' people in place on the night.
Non-Members Welcome - Come along and see what we get up to. If you like what you see it's easy to join your Local Astronomy Club
First visit is FREE, thereafter a Charitable Donation of £5.00 is appreciated.
Members - BRING ALONG A FRIEND!
Non-members interested in joining, please get in touch using FaceBook Messenger or the CONTACT menu button on this website.
♦ ♦ ♦ ♦ ♦ ♦ ♦ ♦ ♦ ♦
Join us in our new Club focus
'Active Astronomy For All'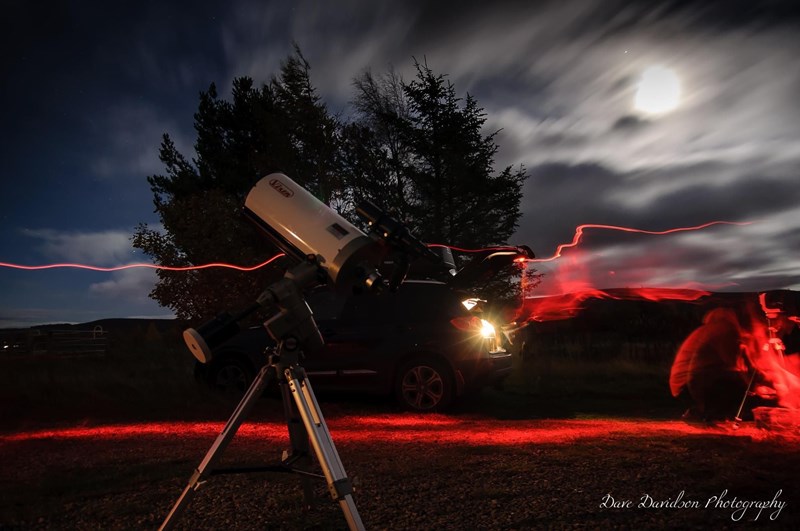 Member's Messier Challenge
2023-24

We're now getting to the 'serious', and best, time of the astronomy season. To help members learn to navigate the night sky and 'hunt down' beautiful & fascinating objects we're resurrecting a Member's Challenge we set up & ran nearly two decades ago
The HAS Member's Messier Challenge
Earn your own Bronze, Silver, Gold, & Platinum Certificates of Achievment while learning 'how to do' amateur astronomy - it's great fun and you've got plenty of experienced Club Members & Observers to help you.
Click Here ... to learn more about The HAS Members Messier Challenge
---
If you want to start using your telescope, binoculars, or star atlas ... and you find you need a wee bit help to get the best out of it ... just get in touch with your friendly & helpful local Scottish Highlands Astronomy club.
We'll get you on the right path to start looking up!
♦ - ♦ - ♦ - ♦ - ♦ - ♦
Joining HAS
Click here to find details about Member Benefits and How to Apply for Membership of your friendly, local Scottish Highlands astronomy club.
Contact us via our Enquiries page if you need further information. We want this to be as simple a process for you as we can possibly make it.
♦ - ♦ - ♦ - ♦ - ♦ - ♦
Charitable Donations
If you attend one of our public observing sessions, enjoy the experience, and wish to thank us in a practical manner, you can help by making a contribution to the Society's collection box.
The Highlands Astronomical Society is a Registered Scottish Charity (SC 037209) and depends on fund raising and donations to keep the Club & Observatory running.
♦ - ♦ - ♦ - ♦ - ♦ - ♦