Pop-Up Solar Observatory - Rosemarkie Beach
Added on 29 June 2019
Members of our Observing Team (Gerry, Pauline, David, and Eric) set up the first pop-up solar observatory of the season next to Rosemarkie Beach Cafe on Saturday 29th June.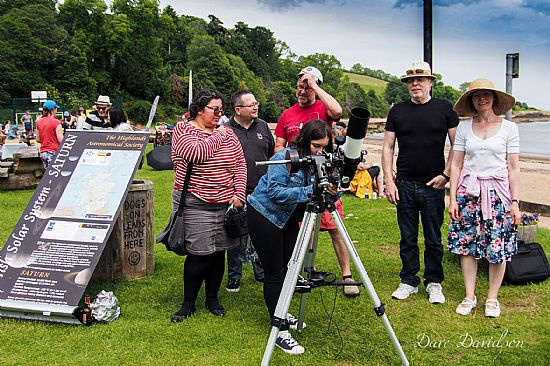 Our youngest active member, Georgina, taking a smartphone pic of our Sun through the Club's Lunt Ha Solar Telescope
The weather was borderline with short clear spells amongst longer spells of hazy cloud & thicker. The session was short - just under an hour - due to this but it turned out to be a successful one. By the time we packed up and went home thunder, lightening, and very heavy rain was upon us.
Nevertheless, there was considerable interest in our activities with curious passers-by being offered their first astronomical views of the Sun (which had a small wispy prominence at around the 10- to 11- o'clock position as we were looking at it). Local people were generally surprised to hear that there was such a large, active astronomy club on their doorstep and we gave them handouts and contact details to further their potential interest in the club.
A few pics were taken during the session and these are shown below -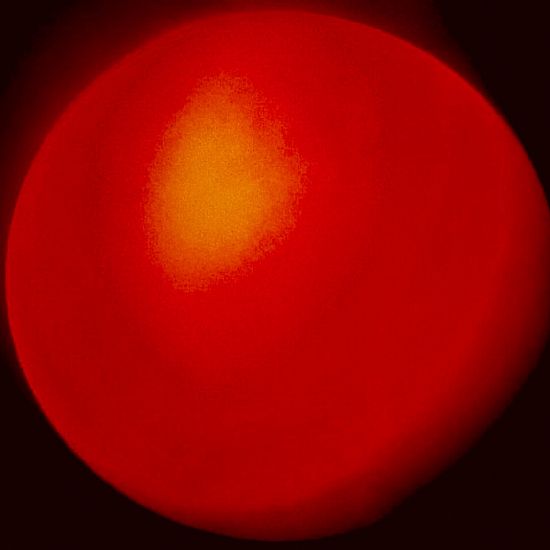 Georgina - smartphone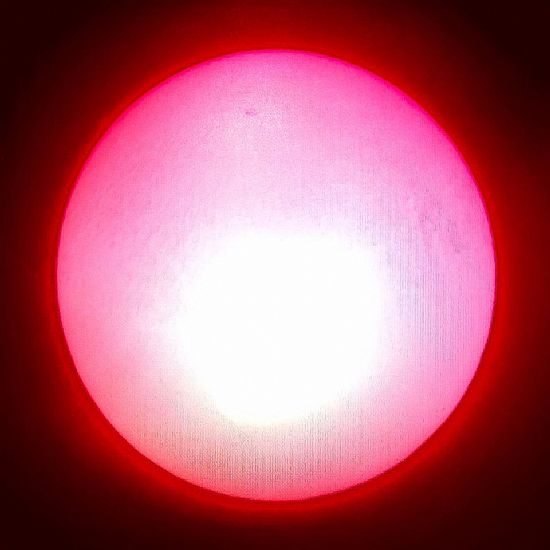 Eric - iPhone X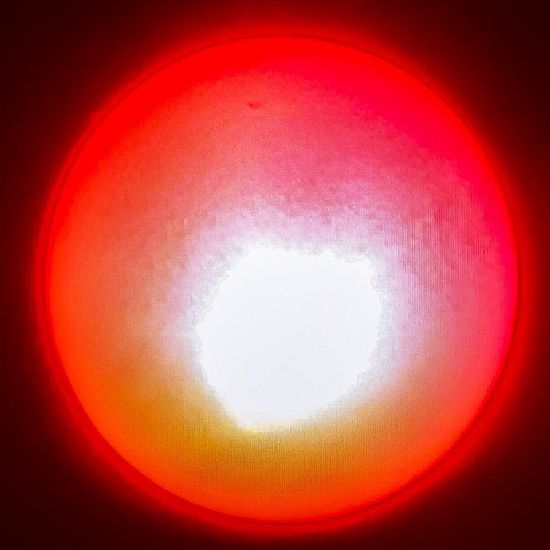 Eric - iPhone X
Anne from Rosemarkie Amenities Association took time out of her busy Saturday schedule to speak with us and encouraged us to visit this location again in the near future and to also consider it for pop-up dark sky observations later in the year (she informed us that they can switch off the lights in the locality!).
All-in-all a very encouraging start to the summer solar observing season!